UMCC expands partnerships with the Czech business community.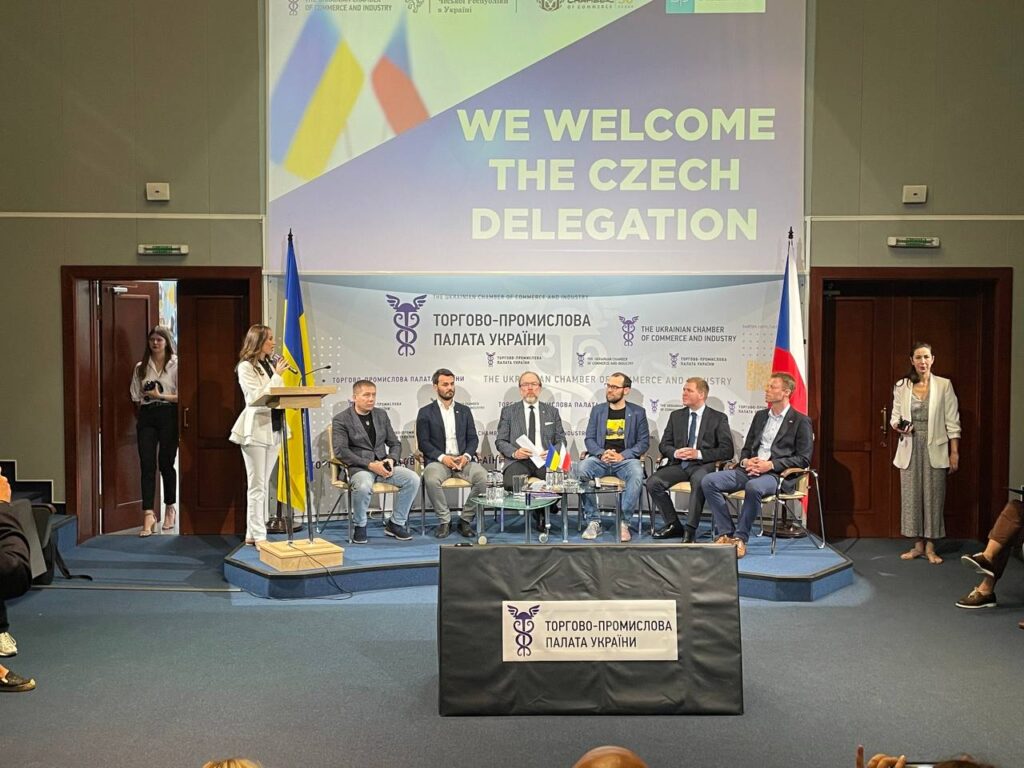 Representatives of UMCC Titanium took part in the Ukraine – Czech Republic Business Forum that was organized and hosted by the Ukrainian Chamner of Commerce and Industry in cooperation with the Embassy of the Czech Republic.
During the plenary session, participants had the opportunity to hear presentations from Tomasz Kopechny, the State Commissioner of the Czech Republic for the Reconstruction of Ukraine, Jiri Preslik, the Deputy Ambassador of the Czech Republic to Ukraine, Gennady Chyzhikov, the President of the Chamber of Commerce and Industry of Ukraine and other Ukrainian officials.
More than 30 leading Czech companies and businesses from various industries attended the event. Czech business representatives expressed an interest in cooperation with Ukrainian companies and industries, including UMCC. These companies were present at the event.
"Thank you to our Czech colleagues for this conference! The Czech Republic once again demonstrated its unwavering support for Ukraine, particularly on the economic front. For UMCC Titanium, cooperation with Czech companies is a very promising direction. Today, we have taken an important step towards a stable and strong business partnership in the field of titanium ores," said Deputy Chairman of the Board Dimitri Kalandadze.
At the end of the forum, a B2B meeting was held between interested Ukrainian and Czech companies, where the parties were able to substantively discuss directions and formats of future cooperation.
To be continued!