"Ukraine has every chance to become a full member of the global titanium production club", – Dimitri Kalandadze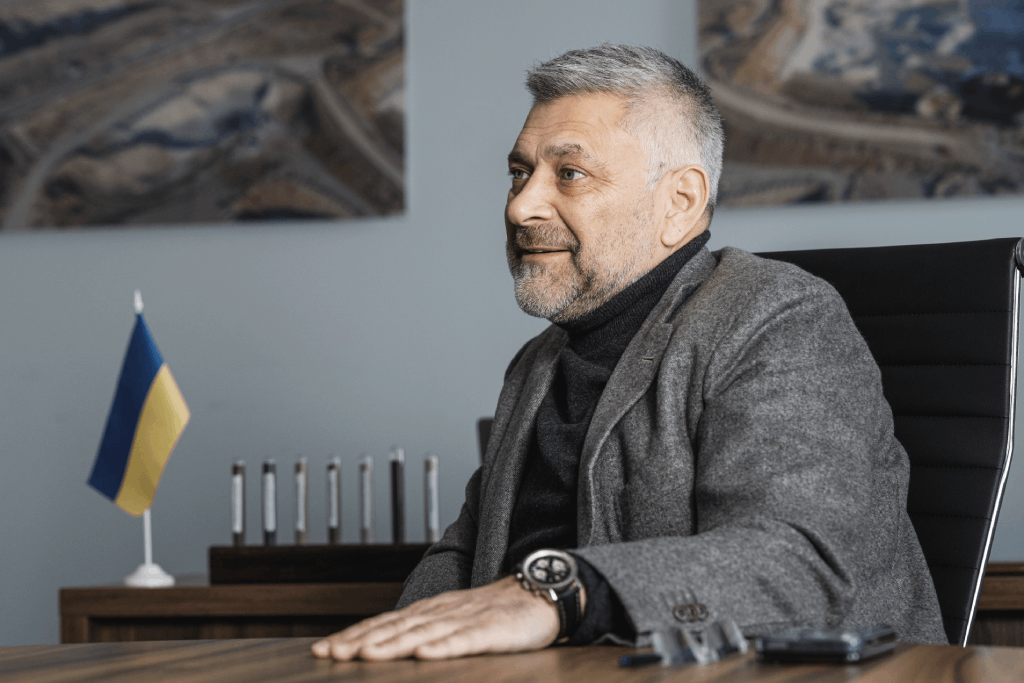 Such an opinion was expressed by Deputy Chairman of the Board of UMCC TITANIUM Dimitri Kalandadze in his interview for Forbes.
"Ukraine has all the necessary elements to be a regional leader in the titanium industry with a full cycle of processing – from mining to the end-product. We have to become an irreplaceable partner for our Western investors and allies," Kalandadze emphasized and added that UMCC TITANIUM, as a state-owned company, is the foundation for such a development of the titanium industry in Ukraine.
The UMCC TITANIUM team is now actively working to restore production processes that have been halted since last year and is on course to produce a final product with maximum added value.
According to Dimitri Kalandadze, the main efforts are aimed at overcoming the consequences of illegal actions and inaction during the past year. This work is carried out in close cooperation with law enforcement agencies, and the sale of UMCC TITANIUM concentrates now takes place at a fair price determined by the market.
He also added that the government supports all the initiatives of the current management that will save the industry and restore the company's economic stability.